SunTrust
Providing Technology for Literacy Training
"In this day and age of testing, technology is key. Teachers now are able to use the Ingleside lab to see how students learn in real time, and apply different teaching styles."
Dr. Alana Balthazar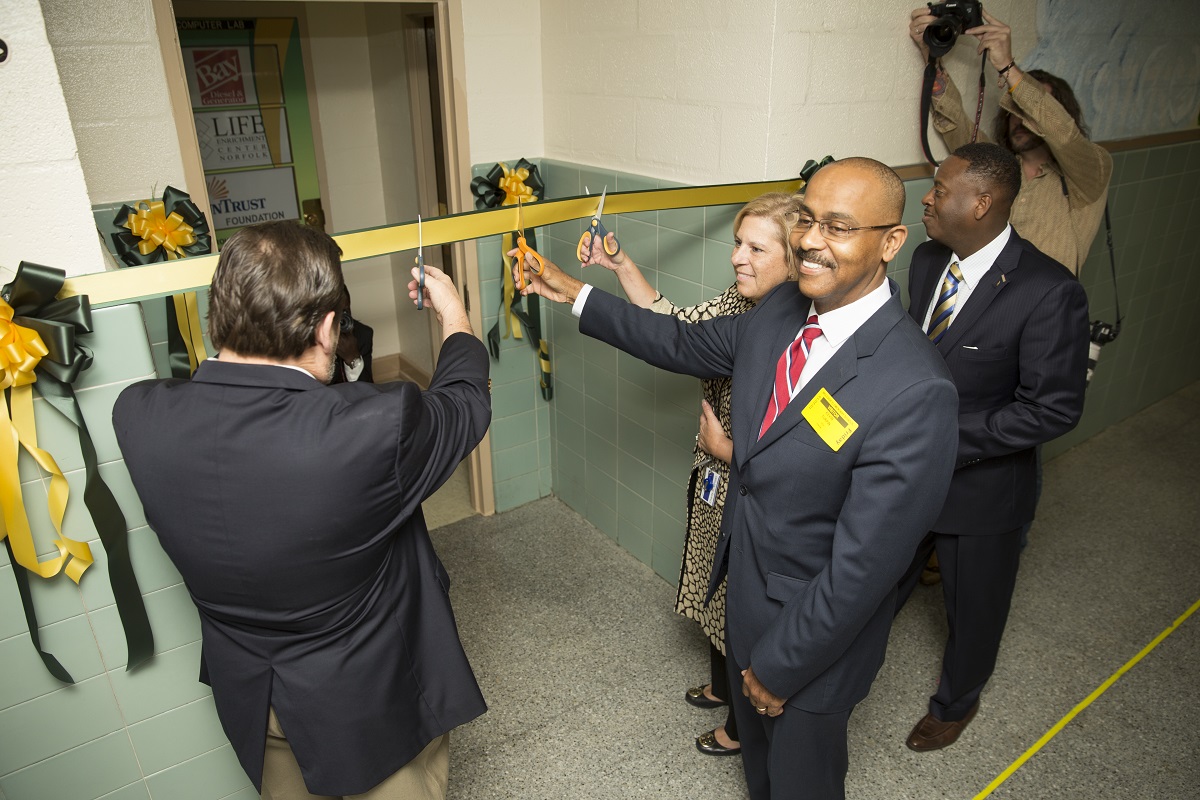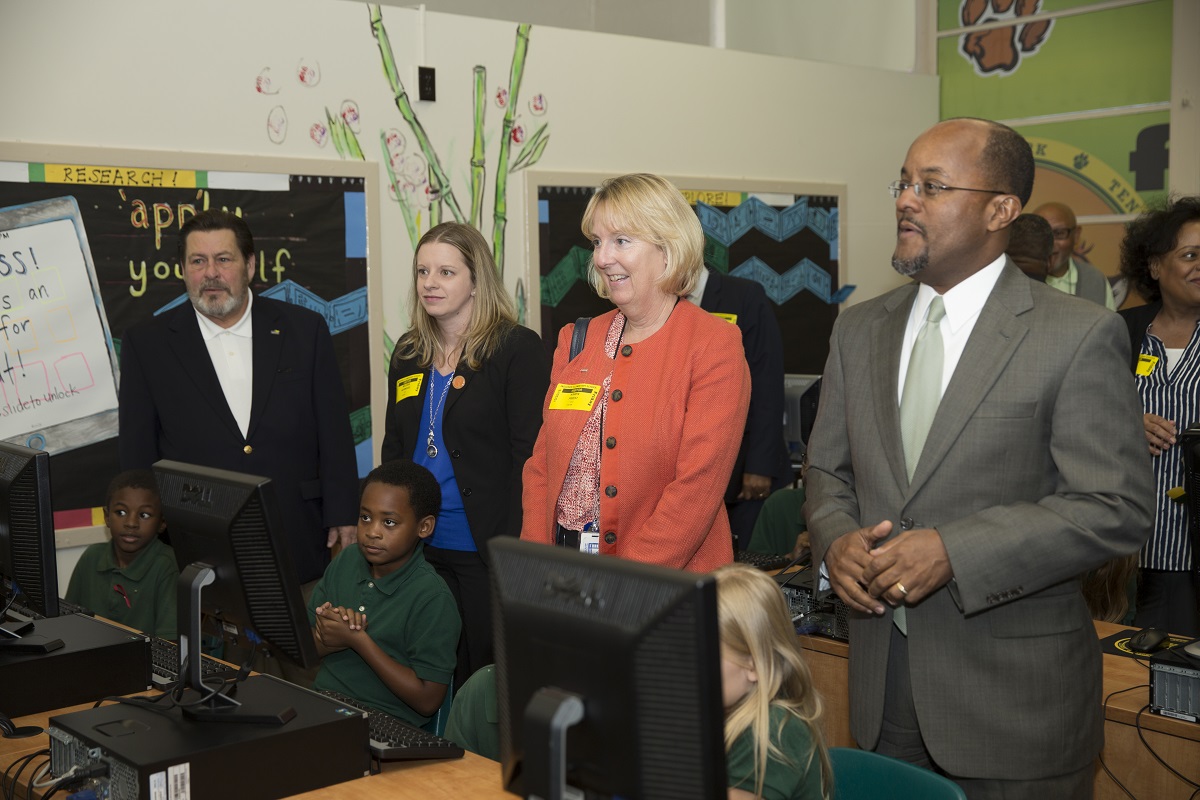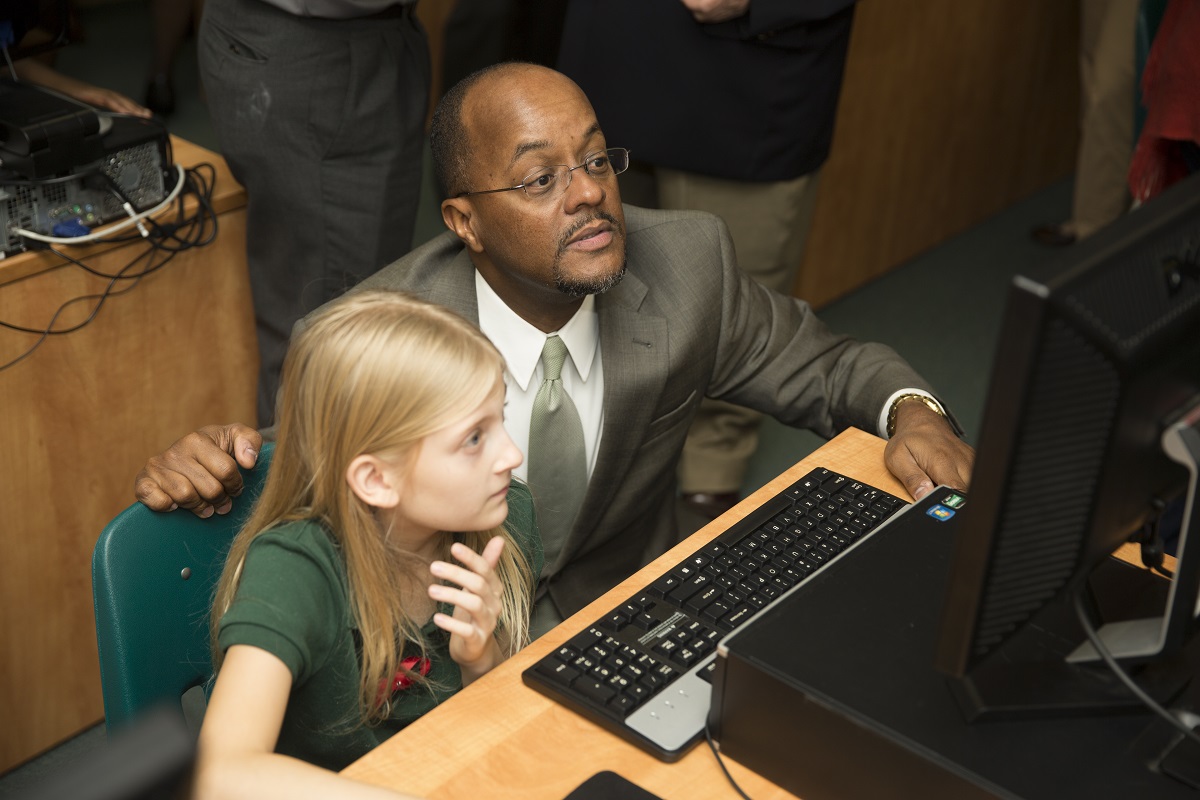 SunTrust Bank Hampton Roads – Providing Technology for Literacy Training
Serving the community where its teammates live and work is an important focus for SunTrust Bank, Hampton Roads. Many of the bank's initiatives demonstrate its commitment to financial well-being and education. Because SunTrust recognizes the fundamental connection between overall literacy improvement and financial literacy, the SunTrust Foundation stepped up to help establish a Literacy and Technology Lab at Norfolk's Ingleside Elementary School in 2015.
Partnering with Bay Diesel Corporation and the Life Enrichment Center, the SunTrust Foundation's generous financial support enabled the purchase some of the latest technology for the LEC Technology and Literacy Lab at Ingleside Elementary School in Norfolk, VA. The lab dedication in October 2015 drew dozens of supporters and plenty of happy students eager to begin using the new equipment.
More than 600 students at Ingleside benefit from this technology on a daily basis. Their teachers employ the computers to evaluate how students learn in real-time and to apply different teaching styles for the best learning outcomes. LEC volunteer tutors also utilize the lab for weekly one-on-one sessions with students.
SunTrust Vice President Mark Johnson takes the bank's commitment to a higher level, serving on LEC's Board of Directors. His strategic leadership skills and community connections are helping shape LEC's expansion into other schools and engage new partners.