Norfolk Police Department
Students respond to attention given to them by the men and women in blue.
"Once I got the attention I needed, I was able to overcome my challenges. As a small boy, someone giving me that time meant the world to me. As law enforcement officers, giving these kids from these communities our time is going to mean the world to them."
Larry Boone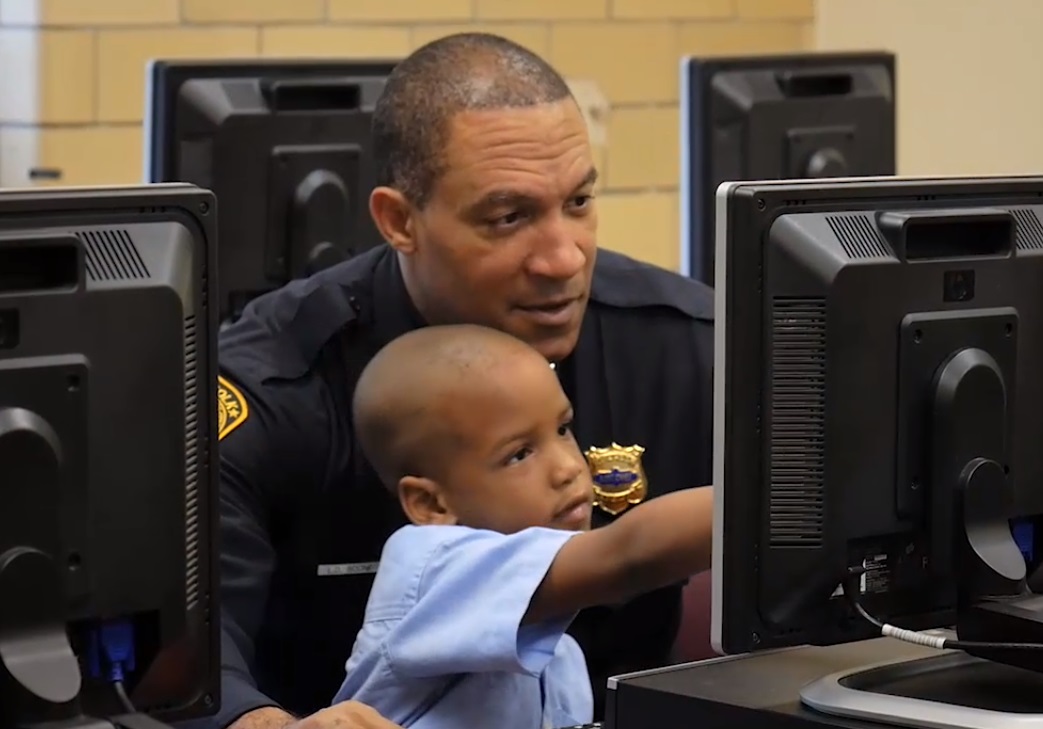 Chief Boone works with a student.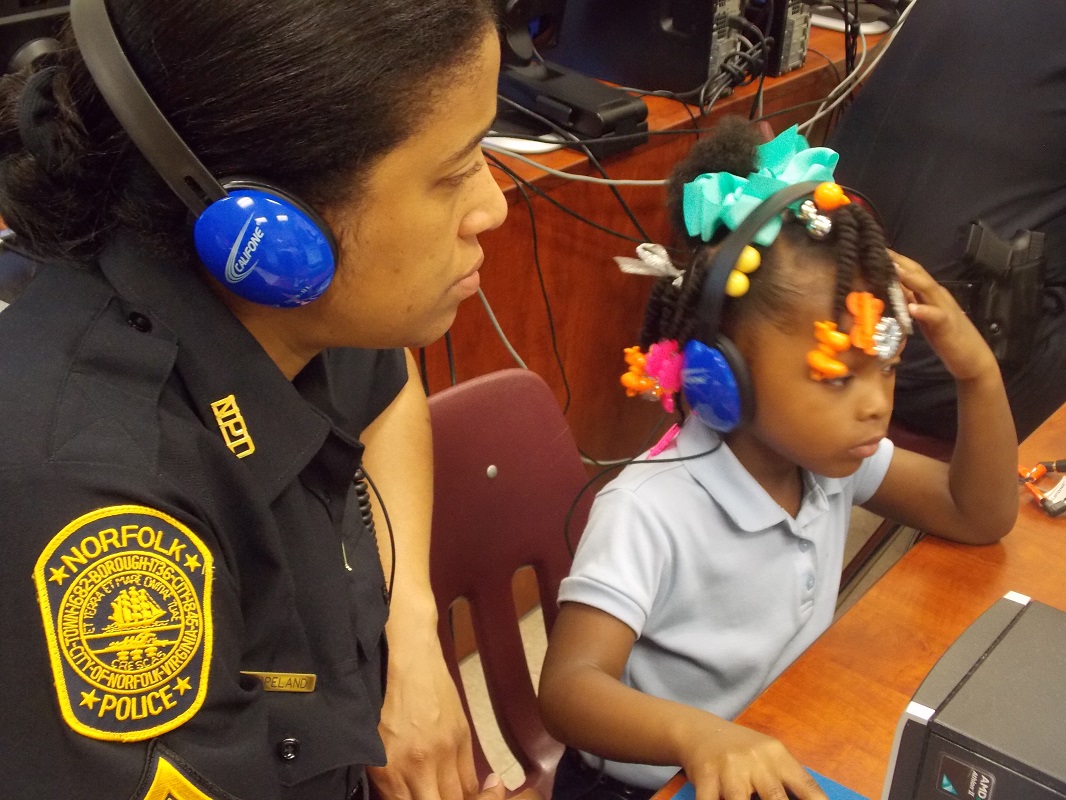 Sergeant Copeland volunteers.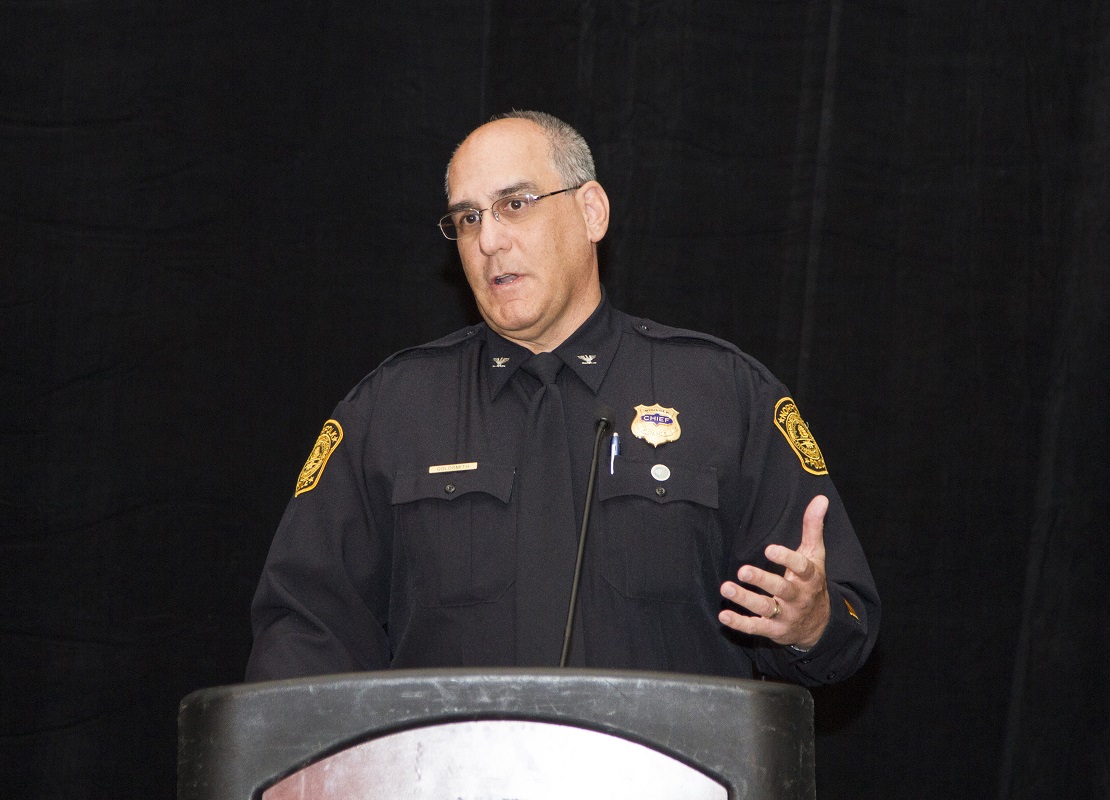 Chief Goldsmith at the LEC Banquet in 2015.
Norfolk Police – Trusted Tutors Help Children Succeed
As a young boy in the inner city, Larry Boone said he struggled with reading. Volunteer tutors from a local university made a life-changing impact on him, helping him to overcome his academic challenges and setting him on a path to success. Today, Boone, Chief of the Norfolk Police Department, is one of many officers who partner with the Life Enrichment Center as a volunteer tutor, working one-on-one with a young child for an hour each week.
More than 40 Norfolk Police officers serve as tutors. Teachers and administrators are thrilled to welcome these dedicated officers into the schools, and students are responsive to the special attention given to them by the men and women in blue.  Former Norfolk Police Chief Michael Goldsmith and his assistant chiefs embraced the program and encouraged new officers to participate in training and join their colleagues to help children succeed.
This partnership creates an environment where children from under-served communities and police who serve these neighborhoods are able to develop a trusting relationship. These relationships extend far beyond the classroom, impacting not only the students, but their neighborhoods and families as well.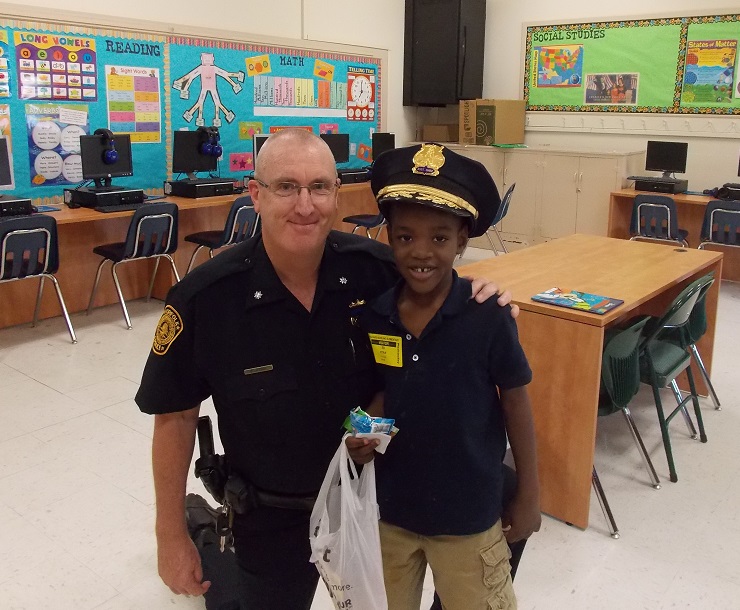 Assistant Chief Ryan and a future police officer at the Learning & Technology Center.