Volunteer
Impact the lives of children.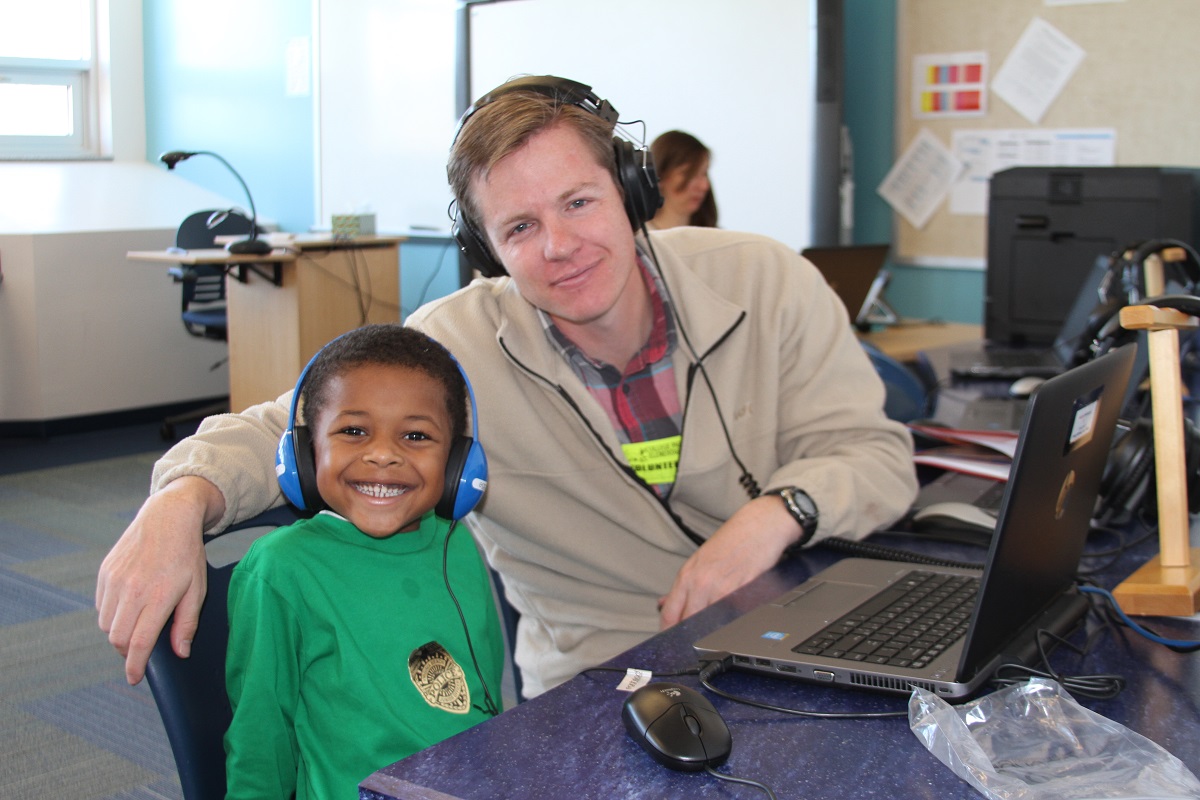 An empowered life starts with the ability to read. By becoming a volunteer tutor, you are impacting the lives of children and building a brighter future for Hampton Roads communities.
Instill hope. Build character. Volunteers are trained by LEC staff to tutor phonics, comprehension, grammar, and word definitions.
One tutor is matched with one child, for one hour each week. Tutoring takes place at Hampton Roads Title I Elementary schools usually inside of an LEC funded Technology and Literacy computer labs.
Your decision to help just one child read sparks a revolution of change.
To Become a Volunteer:
Download Application (PDF) Submit online via e-mail or print and deliver to the LEC office.
Schedule an Interview. 

Call 757-623-6001

Attend a Two-hour Training Session at the LEC