Our Team
Meet our leaders and literacy coordinators.
Kevin Turpin | President, Founder, Life Enrichment Center
Deeply passionate about the impact of literacy, Kevin's vision is to enrich the lives of underserved children and families in Hampton Roads. Involved in church, community and city initiatives to empower individuals, Kevin serves as senior associate pastor at New Life Church with campuses in Virginia Beach, Chesapeake, and Norfolk, VA, is adjunct assistant professor of Psychology at Tidewater Community College, and is founder and president of the Institute for Personal and Professional Development, a limited liability corporation based in Norfolk, VA. He holds a B.S. in psychology from the University of Buffalo, Master's in Counseling from Canisius College and a Master's in Practical Theology from Regent University. He is currently in PhD level psychology classes at Regent and ODU and is a LEAD Hampton Roads graduate.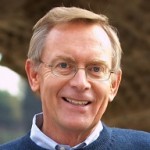 Read Smartt | Partnership Development Officer & Literacy Coordinator
Assists the president with developing corporate partnerships and oversees literacy volunteer tutors at Chesterfield Academy in Norfolk, VA.
Wanda Turpin | Literacy Site Director, Office Manager
Wanda oversees the administration of LEC literacy programs in Title I elementary schools, and manages office operations. Wanda has a degree from Bryant and Stratton and attended Delhi State University of New York (SUNY Delhi), studying business administration. A certified trainer for the Phoenix Program, she has a long history and extensive experience in health care customer service. She has a passion to see children succeed in academic pursuits, especially reading.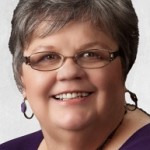 Bonnie Kyle | Publications Consultant
In her role as Publications Consultant, Bonnie Kyle produces promotional materials for LEC fundraising events and assists in the production of other LEC documents.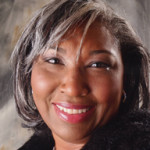 Sandra Christmas| Administrator and Literacy Site Coordinator, St. Helena
As a leading literacy coordinator, Sandra Christmas manages the literacy tutoring initiatives at St. Helena, and assists with LEC outreach initiatives at office headquarters. Sandra earned a Bachelor of Arts degree in English from Coppin State College in Maryland and Master of Arts Degrees in Human Services Counseling and Practical Theology from Regent University in Virginia. She is founder and president of EWES Ministries,Inc., a faith-based nonprofit organization whose mission is to equip women for excellent and effective service.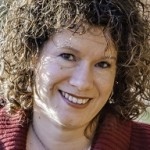 Kristin Vischer | Public Relations Consultant
Kristin Vischer serves as the LEC's Public Relations Consultant. She assists with annual fundraising and marketing events, social media campaigns, media relations and web development. Kristin also enjoys volunteering as one of the LEC's mentors.
Literacy Coordinators
___________________________
Chesapeake Public Schools
Kathy Thomas
Hampton Public Schools
Erica Knight
VA Beach Public Schools
Wanda Turpin
Norfolk Public Schools
Southside STEM Academy at Campostella
Barb Kaste
Betsy Kurrle
Dr. Brenda Neumon-Lewis
Pat Taylor
Hattie MacFarland
Jerry Hargett
Read Smartt
Dr. Althia Woodson-Robinson
Sandra Christmas
LaTaunja Johnson
Lisa Anderson, Coordinator Assistant